Breathable Under Pad/ Nursing Pad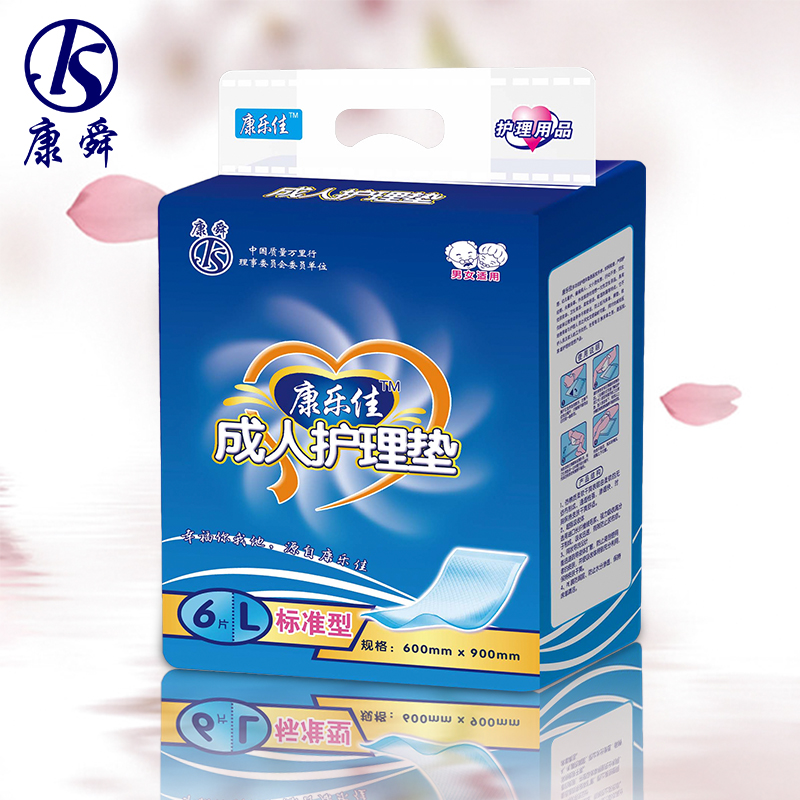 Product Description
Breathable Under Pad/ Nursing Pad
Specifications
1. soft surface to assure the comfort
2. disposable attribute to assure the cleanness
3. super absorbency to keep the body dry
MATERIAL:
1.non-woven surface
Soft non-woven fabric cover with five vents prevents from flowing back and keeps the skin dry and comfortable.
2.Tissue paper+Sap+Pulp
Super absorption system, which is composed of Tissue paper. fluff and SAP, can hold and absorb urine quickly to supply solutions for incontinent people.
3.PE Film
Soft breathable cover allows fresh air to circulate through the cover, making your skin dry
1. Construction:
Nonwoven + paper tissue + fluff pulp + SAP + paper tissue + PE film
2. Features:
1) Soft breathable non-woven top sheet keeps body dry and comfortable
2) Fluff absorber with rhombic embossment assures high absorbency
3) Bottom water-proof film ensures you of cleanliness
4) PE film with eyeable apperance can make the user feel better
3. Conventional size: 600mm*450mm, 600mm*600mm, 600mm*900mm
4. Package: transparent poly bag or colored bag vacuum package export transit carton
5. Products weight and size can be adjusted as requirements.